The Professional Fellows Program is pleased to announce the four fall 2016 Alumni Impact Award (AIA) recipients selected in recognition of the impact they are making on their communities after participating in the Professional Fellows Program. Their outstanding achievements will be acknowledged at the upcoming Spring Professional Fellows Congress in Washington, D.C., November 15-17, 2016, where they will discuss their work and have the chance to connect with over 280 Fellows from around the world.
The winners are:
Silvana Maria Arce Otano, Paraguay 
U.S. Host Organization: Partners of the Americas
U.S. Placement Organization: The Washington Center
Dates of Fellowship: Fall 2014
Program Theme: Legislative Process and Governance
Silvana Arce, is a coordinator at the National Service for Professional Promotion, a government branch of the Ministry of Labor, Employment and Social Security of the Republic of Paraguay. Following her fellowship, Silvana returned to the Ministry where she was involved in the design of Paraguay's first national scholarship program which provides financial support to Paraguayan students to pursue education in some of the top universities. Silvana is also the founder of the civic movement called "Lets clean Asuncion with bottle caps," an initiative that attempts to revitalize public spaces in the downtown area of the capital city through citizen's participation and involvement in recycling plastic bottle caps to create artistic murals throughout the city. The initiative was recognized by Paraguay´s National Congress. The project mobilized local families including children throughout Ascuncion to actively participate in all steps of implementation, from collecting bottle caps, to cleaning and repurposing them, to redesigning the images and murals in which the bottle caps would be applied.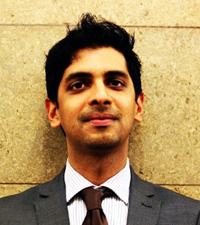 Riyadh Al Balushi, Oman
U.S. Host Organization: Legacy International
U.S. Placement Organization: United States Congress-Office of Representative Mark Souder
Dates of Fellowship: Spring 2010
Program Theme: Legislative Process and Governance 
Riyadh Al-Balushi is a lawyer in the Ministry of Legal Affairs of the Sultanate of Oman. He credits his fellowship at the United States Congress with inspiring him to create Qanoon.om, the first online portal in Oman to make all local laws available to members of the public free of charge. His project transformed the way the public access government information in Oman, providing access to all royal decrees and ministerial decisions issued since the establishment of the modern Omani state. The portal was officially launched in September 2015 and is already visited by thousands of users in Oman every month. Riyadh says that he learnt many lessons during his fellowship that were vital to the success of his project, including the importance of having strong serious project partners and the need to have a clear action plan with realistic milestones. In addition to his work on the portal, Riyadh is an advocate for creating balanced intellectual property laws that ensure that members of the public have a fair opportunity to take advantage of cultural works to exercise their fundamental rights to freedom of expression and to access knowledge. He also writes a column for the Muscat Daily about the impact of internet laws on society, and he is in the final stages of completing a PhD in the area of intellectual property and human rights at the School of Oriental and African Studies in London.
Sondra Youdelman, New York 
U.S. Host Organization: WSOS/Great Lakes Consortium
Foreign Placement: Romania
Dates of Fellowship: Spring 2015
Program Theme: Legislative Process and Governance
Sondra Youdelman is the former Executive Director of Community Voices Heard (CVH) where she worked in various capacities for 16 years. CVH is a membership organization of low-income New Yorkers that organize to influence policy change about issues that impact members' lives. During her time at CVH the organization grew from a one city, one issue shop into a multi-chapter, multi-issue organization. Sondra has worked both in the US and abroad to achieve social and economic justice through organizing. She has over 25 years of experience as an organizer and activist with grassroots groups in the United States, and abroad for various populations throughout Latin America and several African countries. 
Sondra has been connected to the Great Lakes Consortium's Professional Fellows Program (housed at WSOS) since its inception and hosted nine Professional Fellows at Community Voices Heard over the past five years. She traveled to Eastern Europe twice with the program to support Fellows with ongoing training and mentorship related to civic participation and minority empowerment.
Japhet Weeks, California
U.S. Host Organization: International Center for Journalists
Foreign Placement: Honduras
Dates of Fellowship: Fall 2015
Program Theme: Economic Empowerment
Japhet Weeks is the Executive Producer of News Video at Fusion, a television cable and satellite news and satire channel. Fusion's mission is to champion a young, diverse, and inclusive America from the inside out and approach news and entertainment through a lens that celebrates all voices in today's world. Before joining Fusion, Mr. Weeks was a senior producer at AJ+ where he helped run their Engagement team. As a video journalist he spent 2.5 years based in Cairo, Egypt, covering the Arab Spring. His video work has appeared in The New York Times, GlobalPost, the Center for Investigative Reporting, the Canadian Center for Investigative Reporting, Canadian Global TV and VOA. He has also done extensive long-form documentary work. Mr. Weeks speaks Mandarin, Russian, Spanish, French and basic Arabic. After hosting Fellows, Mr. Weeks traveled to Honduras and spent his time talking to young media professionals about the challenges they faced in reporting. They also discussed how to better tell stories for millennial Latin American audiences.